Ford Avenue YMCA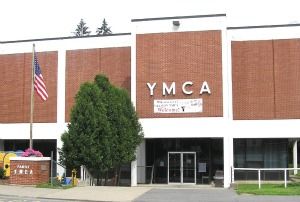 * As the popularity of the Y grew and the demand for service increased it became necessary to look to a larger facility to accomodate the needs of the community. In 1963 the Y, under the direction of W. Clyde Wright, started making plans and initiated a capital campaign of more than $700,000 for the present Ford Avenue building
* On January 6, 1964 the lot on 20-26 Ford Avenue was purchased
* On June 27,1965 the Oneonta Family YMCA at 20-26 Ford Avenue was dedicated.
* In 1985 it became necessary based on the needs of the community to start a Capital Campaign for an addition to the Ford Avenue Building.
* After a successful campaign, thanks to the efforts and generosity of Clyde Wright and his family, the addition was built in 1990.
.
* In Oct 2009 the gymnasium on the first floor "The Mildred Wright Wing Gymnasium" was replaced with a state of the art gym floor.
* In 2009 The Oneonta Family YMCA was awarded Excellence in Facilities for Green/Environmentally Friendly for turning to a number of ecofriendly and energy saving solutions. The project included: Switching to environmentally friendly cleaning and maintenance products & recycled paper products. Facility Energy Upgrades included: Lighting upgrades, heating system upgrades, HVAC upgrade, pool air handling and dehumidification system upgrade, water conservation, swimming pool covers, copper ionization pool water disinfection, and replacement of the gym roofs.
* With high demand for service it became necessary to create an additional fitness studio. In December 2010 this new studio was complete with an amazing sound system and special flooring with rubber underneath it, to help ensure the well being of the participants and instructors.
* Late 2010 a Capital Campaign commenced so that the Oneonta Family YMCA could provide facilities to our members and guests with special needs. It is hoped that in 2011 there will be an addition of a handicap accessible and family locker room on the second floor.