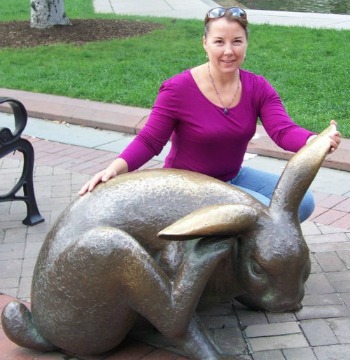 YMCA Child Enrichment Director
Lisa has worked for the YMCA since 2002; first as a group fitness instructor, then as a gymnastics coach for the Oneonta Sparklers.  During the summer of 2012, she began working in the Child Enrichment department as a billing and enrollment specialist.  Most recently, Lisa has taken the position of Director of Child Enrichment for the Oneonta YMCA Preschool and School-age programming.
Lisa graduated from SUNY Oneonta with a degree in Elementary Education.  She worked at Springbrook as a classroom aide for two years and at SUCO Children's Center for two years before taking some time off to be at home with her kids.  Since getting back into the work-force she has served as a Site Coordinator and Director for the Oneonta City School District's Extended Day Programs and as the Director of Religious Education at the Unitarian Universalist church in Oneonta.
Lisa enjoys spending time with her family (husband, Eric, and 4 teen-agers!), singing in the church choir, and takes pride in never cooking anything the same way twice!