Program Descriptions
Preschool Swim Lessons (Ages 3-5)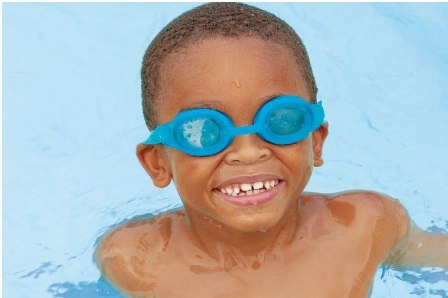 Location: teaching pool and lap pool
Your child will learn basic swimming in their first classes without a parent. These 30 minute classes will teach basic stroke techniques and personal safety skills while having fun playing games and learning. These three levels focus on progression. Parents are invited to watch the first and last lesson.
Eel (Beginner)
Freestyle skills are taught with the introduction of the paddle stroke. Floatation belts and unaided floating are practiced as well as safety skills. Children will kick on their backs and work towards unassisted swimming.
Ray (Intermediate)
Children progress to more freestyle skills with minimal assistance and personal safety and endurance building. Beginning rotary breathing skills introduced. Front and back floating without assistance.
Starfish (Advanced)
This is a transition class from preschool to youth lessons. Class is held in both the lap pool and small pool. Children in this class are comfortable in the water and can swim 25 yards of front crawl, jump into the deep end of the large pool and basic rhythmic breathing skills. Endurance, rotary breathing and freestyle stroke are emphasized.