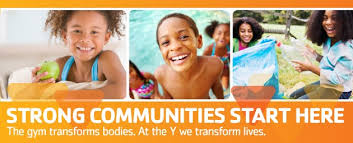 The Y has listened and responded to communities' most critical social needs since its founding, and we're determined to keep doing it. The Oneonta Family YMCA is currently conducting a Community Needs Assessment Survey so that we can design and deliver new programs and services that are meaningful to you. At the Y, strengthening community is our cause and every day, we work side-by-side with our neighbors to make sure that everyone has the opportunity to learn, grow and thrive. As we start off 2017, many challenges face our community and we need to know how best we can impact our kids, families and community as a whole.
I recently returned from a very inspiring YUSA conference where the YUSA is committed to strengthening the foundations of community all across the country. We want everyone to know that we are open to all, we are a place where you can be, belong and become. We value who you are and encourage you to be true to yourself and others. The culture of the Y has evolved and when we say "our cause," it lets people know we've made a promise to them and their community and that we are more than just a provider of programs and services. "Our cause" explains what we stand for as an organization and why people should care.
Our work does not begin and end with people signing up for and completing a Y program. The Y provides support and opportunities that empower people and communities to learn, grown and thrive. Individuals are transformed through opportunities and experiences in the Y that nurture the potential of children, improve the nation's health and well-being, and provide opportunities to give back and support neighbors. At the Y, we believe we have something special – a sense of community – that brings people together and connects people of all ages and backgrounds.
Please help us by filling out our Community Needs Assessment survey so that we can help YOU achieve your goals and at the same time address the needs of the community and help determine the best course for our Y. We thank you for supporting our cause and for going to www.oneontaymca.org to complete our survey.
- Frank Russo, Executive Director