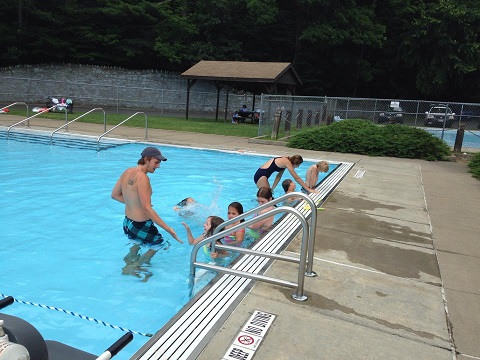 There is a list of basic life skills all parents instinctively know they must teach their children to keep them safe and healthy. It includes habits like looking both ways before you cross the street, washing your hands with soap and water and eating the right amount of fruits and vegetables every day.
For too many parents, safety in and around water is not on the list; and that's something we need to change.
The Y is committed to reducing water-related injuries, particularly in communities where children are most at risk. The Y offers Safety Around Water, a program to engage parents about the importance of water safety skills and provide more children access to water safety lessons.
Again this summer, the Oneonta Family YMCA is proud to offer all children in the community on August 1-4 the opportunity to participate in free water safety lessons. Registration is now taking place at the Y for this FREE week of safety fun! Stop by or call the Y to register so that your child will be placed in the proper level and time slot. The lessons teach young people valuable skills like what to do if they find themselves in the water unexpectedly, a situation every child should be equipped to handle.
These classes are just one of the many swim programs that millions of people from toddlers to adults take advantage of at the Y's more than 2,200 pools across the country. In 2015 right here in Oneonta, the Y taught 981 children how to swim! Through Safety Around Water Week, the Y hopes to give children these important water safety skills. Don't miss out on this wonderful program aimed to save lives! Call the Y today to register your kids for a week of fun, safety and life skills. See you at the pool!