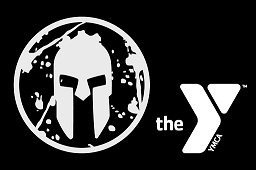 As certified Spartan Edge Trainers, we were excited to start our first ever Spartan Edge Youth Camp this past Tuesday. This program was developed by some of the world's top educational thought leaders and includes both educational and physical components. The Spartan Edge program is being taught at select schools across the country and is now being introduced into Y summer programs. The Oneonta YMCA was chosen to be a model the program.
The camp is not a timed competition. Our Youth Spartans will work together to achieve goals, get dirty & wet and learn to challenge themselves. While it may sound like its one big obstacle course, the proven Spartan Edge program is designed to teach our kids how to properly train on individual components of the course and how this ties in with overcoming obstacles in life. At the end of each night our youth Spartans are given a life lesson challenge to perform at home with the family and parents.
We are proud to be partnering with Spartan to bring our community creative and healthy youth programming.
PS: We are working with Spartan to hold a licensed Youth Spartan Edge Challenge event open to the public on August 20th. Stay tuned for upcoming information and registration links.