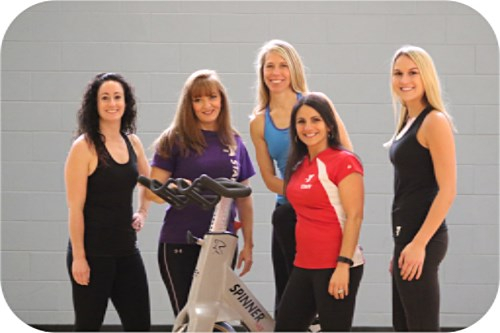 It seems as if every January New Years resolutions are made, and a commitment to a more fit lifestyle is on the horizon. Why not REALLY make it happen in 2016 and let us help you reach your goals. The Oneonta Family YMCA has pledged 2016 to be the "Year of Wellness" and YOU can be part of this too!
The Oneonta Y offers over 30 wellness classes each week with a phenomenal lineup of certified instructors. If you haven't taken a class with us in awhile, don't forget to check back in with us since we have switched things up and will be offering NEW and challenging classes. Zumba and Yoga are now FREE for all members, plus we have P90X, R.I.P.P.E.D, Weekend Warrior and MORE fitness classes coming soon! We have something for everybody here at the Y, like if you are one of our active older adults, you will find Silver Sneakers classes and senior friendly classes on land and in the water! We take pride at the Y in connecting our members with wellness programs and new friends.
For those who feel more comfortable working out in the water, we offer lap swimming everyday along with aqua aerobics and deep water aqua fit. Swimming is great exercise and this "no impact" sport is the perfect choice for those with arthritis and strength conditioning. Come visit us soon at the Oneonta Family YMCA and see why 2016 could be your "Year of Wellness" too! We can't wait to see the new fit YOU!