Personal Training
PERSONALIZED FITNESS TRAINING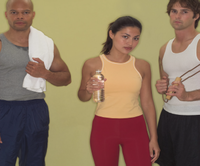 This service is for members and only by appointment. Please contact Courtney Place prior to purchasing trainings to discuss program requirements and medical paperwork: courtneyplace@hotmail.com
Personalized Fitness Training is Fitness designed just for you!
The Oneonta Family YMCA Fitness Staff consists of instructors and trainers with a variety of certifications including Personal Training, Stability Ball, Spinning, Pilates, Yoga, Weight Training and Aerobics that can be personalized into a plan just for you. Personalized Fitness Training can make the difference in the success of your program. Our YMCA Certified Instructors and trainers can work with you regularly or on a consulting basis to help design a workout that meets your needs and goals.
Personalized Fitness Packages: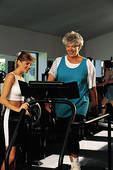 Please download the Personal Training PDF above for program rules and paperwork.


---
HEALTHY LIVING CALENDAR
Sun
Mon
Tue
Wed
Thu
Fri
Sat

28

29

30

1

2

3

4

5

6

7

8

9

10

11

12

13

14

15

16

17

18

19

20

Silver Sneakers MSROM Lisa/Cathi

21

22

23

24

25

26

27

Silver Sneakers MSROM Lisa/Cathi

28

29

30

31

1