PRESCHOOL PROGRAMMING FOR AGES 3-5
YMCA Child Enrichment Programming…
comprehensive in meeting the needs of the whole child.
Swimming lessons ◊ Gymnastics instruction ◊ Dance ◊ Kids Yoga ◊ Music ◊
Fit Kid Gym, Sport & Rockwall ◊ Multicultural Activities Community Events ◊ Field trips ◊ Foreign Languages ◊ Science
To register contact Lisa Zuend-Misner (607)-353-7074
JUMPSTART CHILDCARE:
Year-round Childcare for 3-5 year olds:
Not your average childcare program! Our childcare classroom is filled with activities to get your child ready for Kindergarten and beyond! We offer a strong physical fitness component because we believe that joyful movement makes us all feel good and gives us the energy to learn. We are confident that your child will learn the skills they will need to grow socially, physically, and academically!
• Full and Part day licensed programming for 3-5 year olds
• Monday – Friday from 7:30 am – 5:30 pm
• Summer and Academic Year Schedules available
• Accepting DSS Child Care Subsidy
• Fully licensed through NYS Dept of Children and Family Services
JUMPSTART PRE-K:
Academic Year programming for 4 year olds
Get your child "Kindergarten-ready'! Our Pre-K classroom offers a comprehensive curriculum to meet the needs of the whole child. We offer experiential lessons in reading, science, math, art, and music-giving your child the basic skills they will need to get off to a great start in school! Our Pre-K program is free for UPK eligible families in the Oneonta City School District when enrolled before October 1, 2015.
• Participants must be 4 years-old by December 1, 2015
• Choose Morning (9:00-11:30) or Afternoon (1:00-3:30) enrollment options
• Offering Wrap-around care in our Jumpstart Childcare program
• Bi-Weekly Water Safety Classes and Preschool Gymnastics Classes included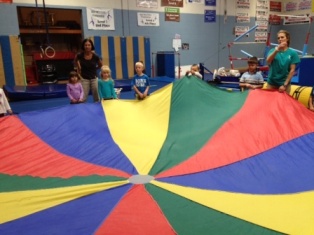 JUMPSTART EARLY LEARNERS PRESCHOOL:
Academic Year programming for 3 year olds
A perfect first step into your child's school experience! Our preschool classroom focuses on play-based activities that are crucial to every three year-old's development. We offer a variety of sensory experiences from arts and crafts to dance and yoga to cooking and so much more! Your child will explore the world around them in a safe and exciting learning environment that changes from week to week.
• The preschool program that started it all
• Monday – Friday from 9:00 am – 11:30 am
• M-F (5 day), Tu/Th/F (3 day) or M/W/F (3 day) enrollment options
• Offering Wrap-around care in our Jumpstart Childcare program
• Bi-Weekly Water Safety Classes and Preschool Gymnastics Classes included
For more information contact Lisa Zuend-Misner, Child Enrichment Director
Phone: (607)-353-7074
Email: lisazuendmisner@ymail.com