HOT TOPICS
"Speaking Frankly" the New Oneonta Y Blog
Posted by Kelly Morrissey on 04/23/2016

Posted by Kristy Lawson on 04/20/2016
ARTICLES OF INTEREST
Posted on 05/02/2016

Living an altruistic life can happen any time you put a little extra thought into your day. Check out these ways that you can show the world you care without using money to do it.

Posted on 04/25/2016

A recent article by Forbes suggests that volunteering provides some pretty great benefits, including a kickstart to your career. Let's explore the different ways that volunteering can help you succeed in your current career, or as you look for a new opportunity.
FIND SUMMER PROGRAM INFORMATION HERE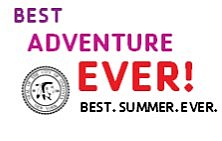 ---
MAY HOURS
Monday--Thursday: 5:45am-9:30pm
Friday: 5:45am-9:00pm
Saturday: 8:00am-4:00pm